Meet our web app
Blink lets the world's brightest companies and professionals build the first global network for the media industry
Discover
Real-time location search of freelance professionals updating around the world.
Connect
Easily interact with other network members using our real-time communication tools.
Organize
Grow your network, build and manage teams, and take advantage of real-time updates.
Optimize
Don't spend time and money searching for your team, spend it producing.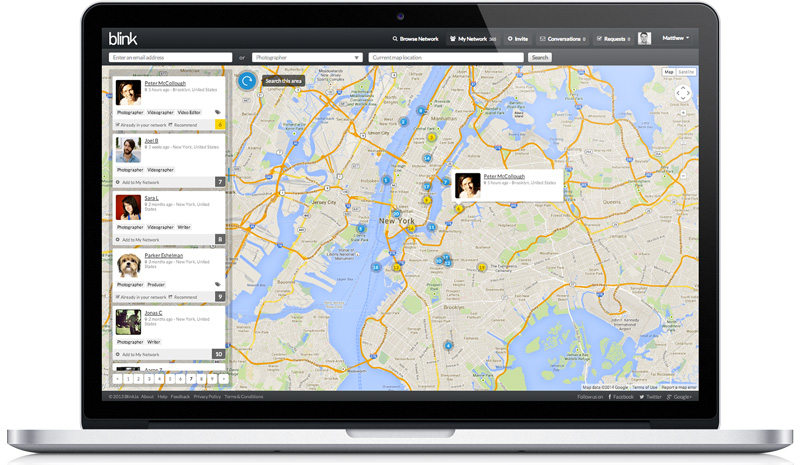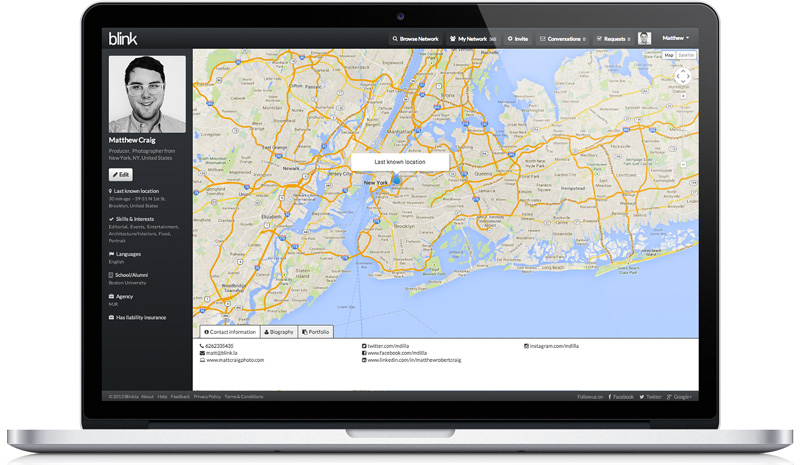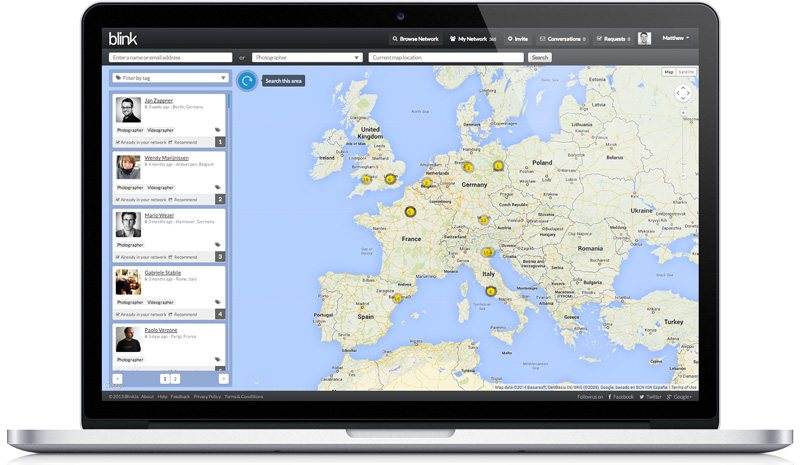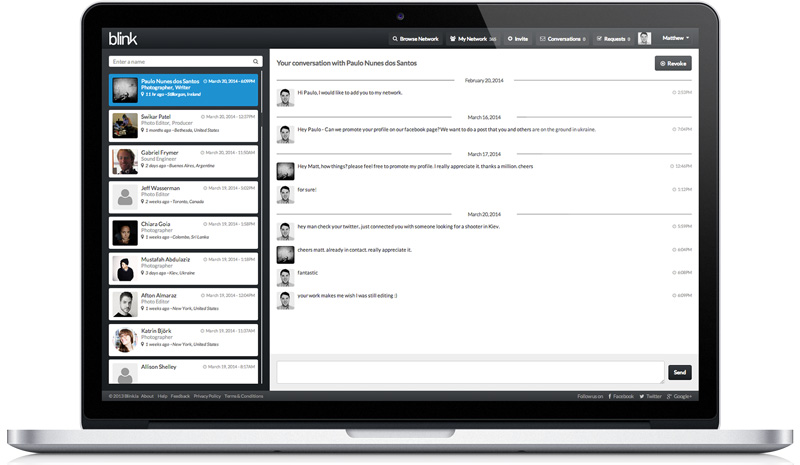 Blink is revolutionizing the way media companies find, manage and hire their teams
Join the revolution!
(or keep it oldschool with your Rolodex)